Hello Readers!

It's HOT. I'm ready for Autumn. Not that I want time to go that quickly (I'm getting old). But this heat, combined with my hot flashes, is going to do me in. LOL

On the writing front... I'm still working on finalizing the Savage Cowboys 3-novella series. I'm currently editing the third book in the series. The release date for these books will be toward the end of summer. I don't have an exact day yet, so keep watching my blog and website for more news.



BTW, you do like boxed sets, right? The above-mentioned series will eventually be a boxed set (probably) if there's interest. I currently have two boxed sets available. See below.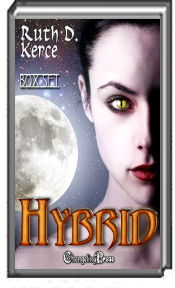 HYBRID
by Ruth D. Kerce
Copyright © 2016, All Rights Reserved
Published by Changeling Press - Cover: Bryan Keller
Shapeshifter/Science Fiction

The Pod Program pairs shifters and humans in space. Sex is a given. Survival, not so assured. 3 sexy tales in one set. The complete story.

The author did an interesting job of creating hot, sex between a human and a hybrid quasi-human shifter - Starla K, Got Erotic Romance?

Sexy space romp. Throws a reader into the action right from the first few paragraphs - Xeranthemum, Whipped Cream Reviews
NOOK
Kindle
AllRomanceEbooks
Changeling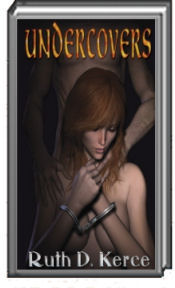 UNDERCOVERS
by Ruth D. Kerce
Copyright © 2008, All Rights Reserved
Published by Changeling Press - Cover: Sahara Kelly
Contemporary/BDSM - Reviewers' Choice Nominee

Women are endangered by a stalker, a killer & the mob. Hunky cops -- and a feisty cat -- protect them with their lives. 4 sexy stories in one set. A complete serial.

Who knew 4 stories could be so hot. Undercovers is indeed hotter than any blazing inferno. The strong characters emit emotions that grab the reader and never once allow this story to be put on hold. Captivates from the first page to the last... These four scrumptious stories are indeed one mind-blowing read - Linda L., The Romance Studio
NOOK
Kindle
AllRomanceEbooks
Changeling
=*=*=*=*=*=*=

See You Next Month!

Home Page URL: http://www.ruthkerce.com
Webmaster/Editor - Ruth D. Kerce (RDKerce@aol.com)

Ruth D. Kerce
c/o Ellora's Cave Publishing, Inc.
1056 Home Avenue
Akron, OH 44310-3502

Ruth D. Kerce
c/o Changeling Press LLC
P.O. Box 1046
Martinsburg, WV 25404






~~~~~~~~~~~~~~~~~~~~~~~~~~~~~~~~~~~~

Copyright © 2002-2016, Ruth D. Kerce. All Rights Reserved.

The newsletter may be forwarded in its entirety to interested parties; however, no portion may be reprinted without written permission from Ruth D. Kerce. Contributed quotes and articles remain the property of each respective author. Please respect all copyright laws.

Commissions/Royalties are received from recommended products contained herein.

~~~~~~~~~~~~~~~~~~~~~~~~~~~~~~~~~~~~